WE HAVE A LARGE NETWORK OF COMPANIES IN THE UNITED STATES THAT RELY ON OUR SERVICES TO EXPAND THEIR CURRENT WORKFORCE.
DO YOU WANT TO LIVE AND WORK IN
THE UNITED STATES?
We handle the entire legal and logistical process until you and your family safely arrive in the US.
1. We find available candidates
We look for individuals, who are good, loyal and hardworking people who are  looking for better job opportunities in the United States.
2. We prepare the legal documentation.
Rest assured that you will be legally authorized to work in the United States.
3. Placement
Save time and money trying to fill vacancies current, open.
4. Upon arrival we help you find housing, transportation, schools, hospitals, churches near your work
Provide continuous support to employers and employees during the transition period.
5. We guide you and accompany you the first month so you don't feel alone; making you and your family feel at home.
Guide we provide employees with a as to the culture and professional environment of the United States.
In a matter of approximately 12 to 18 months you will be allowed to legally immigrate and work in the U.S..
Consular Processing Timeline
MANY PEOPLE DO NOT KNOW BUT THERE ARE MANY OTHER POSSIBILITIES TO LIVE THE  AMERICAN DREAM LEGALLY  via the EB3 Employment Basid Green card process. 
Work and live in the United States legally.
RESIDENCY
Travel with your entire family and give your children a better education and a better living.
JOB
Help family and friends financially.
WELLNESS
Live in a country and have everything you've ever wanted.
A Car
A better Education
Peace of mind
REQUIREMENTS
Being over 18 years of age.
Knowledge of Basic English
Health condition no communicable
You can not have any derrogatory criminal or Inmigration history.
Travel, work, and live in the United States legally.
Legal permanent residence in the United States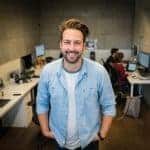 Julio Díaz
Driver (México)
"I received excellent service to solve all my doubts during the process, which motivated me to travel. This experience changed my life and helped me grow professionally; Now I have a happier present and constant job offers."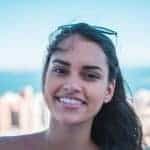 Elizabeth Chavez
Photographer (Colombia)
"Thanks to the team of living and working in the United States I was able to discover the possibilities that the United States had for me, my life changed substantially in my personal and professional part."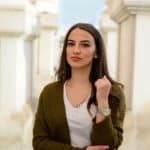 Mónica Sánchez
Beautician (Ecuador)
"Thanks to the excellent advice from the company I knew the country I always dreamed of. I had excellent work experience and now I receive more job offers with an excellent salary."
WE CONNECT NEEDS AND TALENTS
American Dream Recruiting Corp.

offers comprehensive solutions for all the needs that arise when acquiring EB-3. We understand that the EB-3 immigration and application process can be a difficult experience. Our staff is made up of legal and accounting professionals to help you with the EB-3 application and relocation process.